MODERN HOMES. TRUE CONVENIENCE.
At Burke + Union you'll find every convenience you need, plus a little extra. Two communal outdoor spaces will inspire you to host friends, BBQ, have some laughs, and enjoy the views. Overindulged? Hit the Burke + Union gym to work towards better health and wellness.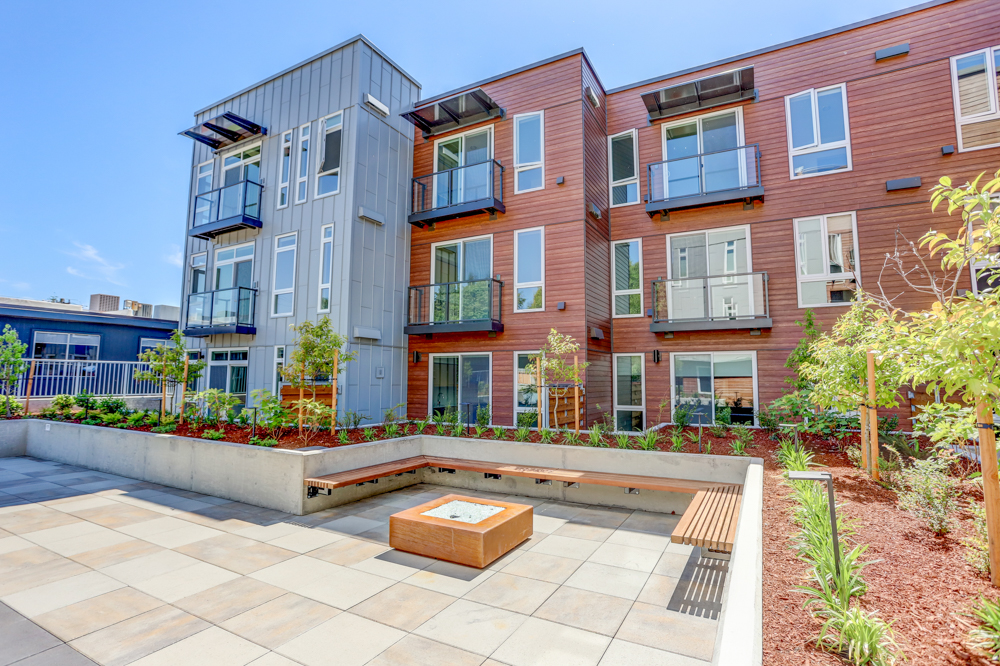 GARDEN COURTYARD
Enjoy time outside in the gorgeous Garden Courtyard. Bring a book and cozy up by the fire on a summer's night. Grill for friends and family! The Garden Courtyard is a great place for some zen time, or to hang with friends.
FITNESS ROOM
Stocked with weights, kettlebells, and cardio machines, you can get a full body workout in the Fitness Room.
ROOFTOP TERRACE
Sunbathe on a lounger in the summer or play some ping pong with pals! Read a book with a glass of wine and watch Rainier illuminate as the sun sets.
SECURE BIKE STORAGE
After a leisurely ride on the trail or a commute home from work, Burke + Union has bike storage for added peace of mind. Your asset if protected.
DOG WASH
We welcome your furry friends! With an industrial dog wash, you can play ball with your dog rain or shine, and bring them home clean and cuddly.
CONVENIENCE
With a Walkscore of 89 and a bike score of 88, most errands can be completed by foot. Designated bike lanes are available for most routes.